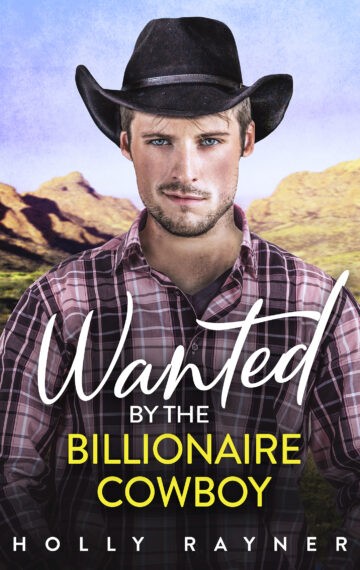 Buy on Amazon.com
Buy on Amazon.co.uk
He's a billionaire cowboy, with as many secrets as he has riches,
He changed everything – his name, his looks, his life.
And now he wants a second shot with her…
Delaney Summers is one of the top veterinarians in the state of Texas, and has made a whole lot of sacrifices to make her dream a reality—most importantly, her love life.
Though she's proud of what she's achieved, she can't deny that it feels almost too late to meet the man of her dreams. Not to mention organising the fifteen-year high school reunion for her graduating class only seems to make matters worse, when she realizes she's one of the few people still single.
Unexpectedly, though, there's one good thing about the reunion night: the handsome, chivalrous billionaire cowboy whose barn she's rented for the evening. He sweeps her off her feet within minutes, but there's just something so familiar about him…
Sean Macintyre enjoys living the quiet life on his ranch—just him, his two rescue dogs, and the open vistas of his hundred acres. But he lives a quiet life for reasons other than the peace and views… he's hiding from the law!
Eight years ago, Sean was a completely different man, by the name of Derek Bradshaw—a man wanted for robbery. Rather than face prison, Sean changed his name, his face, and his whole life, going from big-time criminal to unlikely billionaire rancher, through a series of shrewd decisions.
So when a woman from his past—the one who got away, his high school crush—comes looking to rent his barn for a high school reunion party, Sean's whole way of life and safety is threatened.
He takes a chance, and reveals his identity and his feelings about her in the hopes of having a second shot at dating the girl of his dreams. Will the risk pay off? Will she accept him, dark past and all, or shun him and disappear from his life again, forever?
This is the sixth book in the Billionaire Cowboys series.