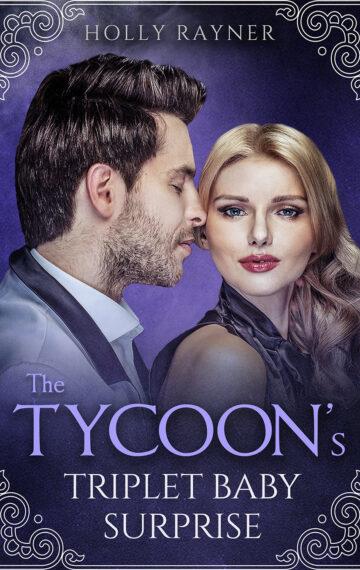 Published:

January 5, 2018
Buy on Amazon.com
Buy on Amazon.co.uk
Sean Lawson didn't think he had time for a baby. Does he have time for three?
It all starts with a stray cufflink, dropped by the irresistibly handsome tech billionaire Sean Lawson, and held in safekeeping by talented attorney Charlotte Waters.
Now, with Sean under legal attack from an old rival, Charlotte finds the perfect opportunity to return the cufflink to him: by pulling some strings and inserting herself onto his legal team.
Sparks fly as the gorgeous billionaire and his newly appointed attorney get reacquainted. Briefly abandoning herself to the desire she's felt for ten years, Charlotte finds herself falling hard for her boss—and compromising her professional ethics in the process.
As the legal case picks up steam, Charlotte receives some shocking news: she's pregnant, with not one, not two, but three of Sean Lawson's babies! With the court case in jeopardy, and their fledgling romance on the line, can they overcome the forces that seek to drive them apart, and become the united, loving parents they never expected to be?
This is a billionaire romance novel from best-selling author Holly Rayner. It contains a guaranteed HEA, and a tale of romance that will capture your heart.
Book 6 in the More Than He Bargained For series.