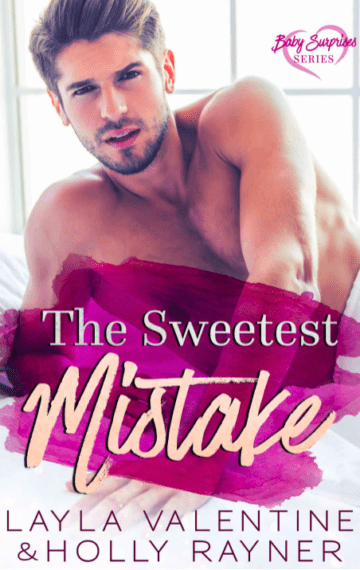 Published:

December 13, 2018
Buy on Amazon.com
Buy on Amazon.co.uk
They made the sweetest mistake.
Now, she has to keep their love a secret,
Or risk losing everything…
Dominic:
I've got a bad reputation.
Every movie studio wants me, but they've had enough of my playboy antics, breaking hearts and messing up their schedules.
And now they want me to sign a new clause: to stay away from my co-stars, or face the consequences.
Fine, if only my newest leading lady wasn't the hottest new thing in Hollywood
Fine, if I hadn't already taken her to bed…
Juliette:
I was a small-town girl with silver-screen dreams,
They said I'd never make it, but then my big break came with a bang.
Dominic Hawk is the bad boy every good girl wants, and I'm going to be starring alongside him! There's just one condition: that our fiery, passionate romance remains a strictly on-screen affair.
I've wanted this my whole life. I can keep my eyes on the prize, right?

The Sweetest Mistake is the first book in the Baby Surprises series.