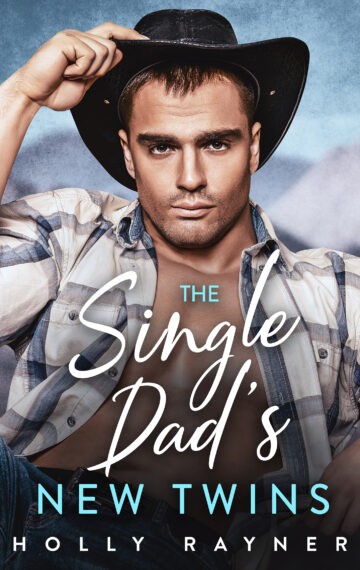 Published:

December 29, 2019
Buy on Amazon.com
Buy on Amazon.co.uk
She's got a secret: TWINS, and they're his…
But this ain't the cowboy's first rodeo…
Karla is a would-be entrepreneur, trying to make it work in Oklahoma City. Finding herself in debt after her efforts fail to bear fruit, however, she bounces from one temp job to another until she meets Garrett, the owner of the very company where she just had a car-crash interview.
Garrett Green is a billionaire, and modern cowboy; a gorgeous, infuriating collision of designer suit and Stetson, and a single dad to boot. He and Karla hit it off immediately, and unbelievably to her, end up in bed together!
Soon after, though, and it seems like his talk of wanting to hire her was all hot air – Was Garrett after one thing only? Six weeks later, fruitlessly spent trying to put him out of her mind, Karla realizes she's pregnant!
Karla has never been one to give up easily – so much so that she drives four hours out to the billionaire's ranch to give him the low-down. Poignant revelations quickly follow, as Karla learns that she is pregnant with not one baby, but two!
Can Garrett – part-time cowboy, full-time single dad – right the wrongs, and convince Karla that his heart is in the right place? Will he earn a second chance?
Book one in the Billionaire Cowboys series.