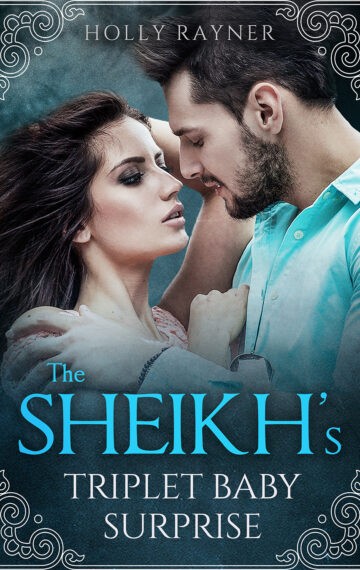 Published:

December 16, 2017
Buy on Amazon.com
Buy on Amazon.co.uk
If one baby can change your life, how about three?
Career-minded Amity Winters has no time for love and marriage; a respected public relations executive, and one of the best in Los Angeles, she's never put much thought to starting a family. Yearning for a fresh challenge, she accepts an unusual offer: fly to the Middle-Eastern nation of Al-Mabbar, and improve the public image of Sheikh Aziz Al Arin, a free-living monarch and notorious playboy in need of a publicity facelift.
To Amity's surprise, Sheikh Aziz isn't anything like she expected – charming, suave, wholly irresistible – and the once ever-professional executive can't help but to fall for her royal boss! Passions that burn so hot can't be denied, and after one fateful encounter, Amity knows she can't go on working for the gorgeous, charismatic Sheikh.
Returning to the States, Amity thinks she can put their fling behind her and get back to living her life, but little does she know, it's already too late. She soon discovers she's pregnant, with not one, not two, but three little bundles of joy!
Book 2 in the More Than He Bargained for series.