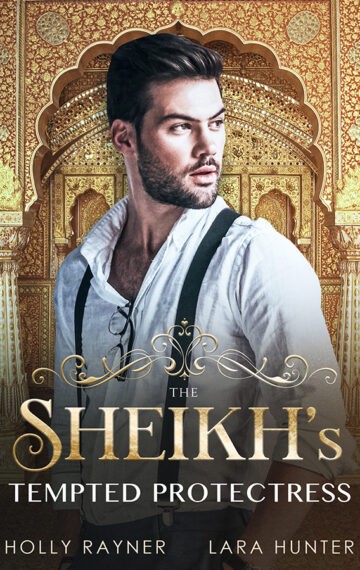 Buy on Amazon.com
Buy on Amazon.co.uk
Beth Coolidge has a new assignment: as personal bodyguard to the notoriously hedonistic playboy Sheikh Osman Al-Haddeni, the ex-navy veteran knows she has her work cut out, but she never thought it'd be this tough. The party-loving Sheikh seems to want to regard her more as a pretty-faced status symbol, than a legitimate protector of his life.
After Beth manages to thwart an unexpected assassination attempt, however, it appears that the Sheikh's life might actually be in danger, and Beth is the only one who can save him. Facing conflicting impulses to remain professional, but being unable to deny her attraction to her outrageously attractive and charismatic employer, Beth finds herself tempted by the very man whose life is in her hands…
This is a re-issue of a book first released in 2016. This is the fifth book in the Sheikh Passions series.