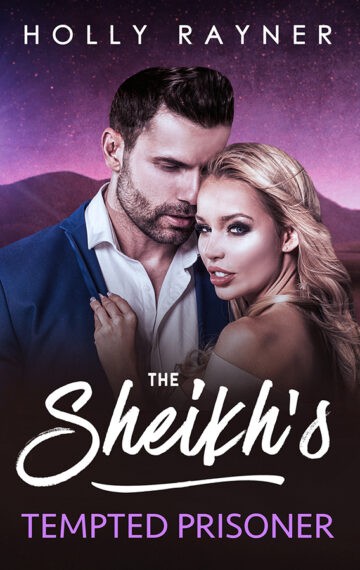 Buy on Amazon.com
Buy on Amazon.co.uk
Lily Hawthorne is a stranger in an exotic land.
After an impulsive escape from her stifling Wyoming existence, Lily finds herself in the beautiful land of Al-Yibri, ready to start a new life in the Middle East.
When she rear-ends an outrageously flashy sports car, Lily's world is turned upside down. With no visa and no insurance, she's nothing short of a fugitive—and the man whose car she hit is none other than Sheikh Atnan, the country's future ruler! Hearing distant police sirens, the Sheikh makes her an offer: come home with him, or face the authorities' wrath!
After a hair-raising escape, the effortlessly alluring Sheikh shows Lily the resplendent wonder of his desert palace, where she is feted like a desert queen. The only problem? She's swapped a police cell for a gilded cage!
A prisoner in the crumbling palace, Lily soon discovers that everything is far from straightforward; drawn into a years-old family feud, tempted by her gorgeous captor, she's going to have to fight hard for the man of her dreams, as well as their freedom!
This is a re-release of a book first released in 2017. It is the fourth book in the All He Desires series.