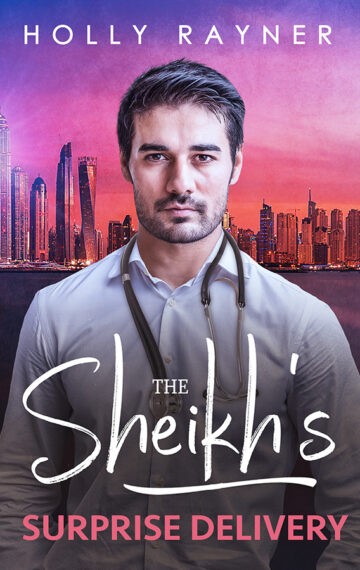 Buy on Amazon.com
Buy on Amazon.co.uk
A single stolen weekend with the sheikh was just the medicine she needed
But months later, she'll have an adorable surprise delivery for him!
Amber Warren may be a successful saleswoman, but it isn't the life she envisaged for herself. Though her work lets her travel often, it isn't the free-spirited lifestyle Amber wants. Surely there's more to the world?
Khalid Al-Sharim grew up a member of the most influential family in the city-state of Kayyem, with many expectations placed on him by his parents to join the family business. But Khalid always knew he wanted to forge his own path to be a real-life hero: a doctor.
When Amber falls and hits her head during a convention in London, the first face she sees is that of a stunning, middle-eastern sheikh and doctor. When he nurses her wounds, and promptly asks her on a date, she seizes the opportunity of a lifetime to have a magical, impulsive weekend with him, promising herself it'll just be a fling.
But as soon as Amber leaves London – and Khalid – she comes to make two earth-shattering realizations: she's for falling for him, and she's pregnant with his baby!
With no contact information for the sheikh doctor, and living on opposite sides of the world, Amber has to find him and tell him her important news. Will fate be on her side?
This is the second book in the Kayyem Sheikhs series.