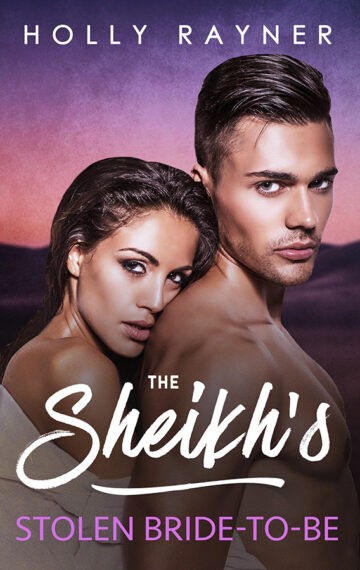 Published:

April 23, 2020
Buy on Amazon.com
Buy on Amazon.co.uk
Stephanie O'Hanlon is a typical American girl, caught in a very exotic bind. Under pressure from her old-fashioned parents – not to mention, more than a little eager to escape her small-town Vermont existence – she finds herself in the Middle East, on the eve of an arranged marriage to a man she's never met.
Walking the dusty streets of El Farah, she meets a tall, dark, and devilishly handsome stranger, Mehdi, and in a desperate moment of honesty, she tells him all: her doubts, her fears, and the husband-to-be she's never met. Hours later, and there's only one man she can imagine marrying the next day.
On her way to the wedding venue, Steph realizes something isn't right. She's been stolen away from a fate she never asked for by Mehdi, the Sheikh of the land! But is he her kidnapper or her savior?
Swept away to paradise, Steph can't escape reality forever. At some point, she knows she must face her parents' wrath. And the groom she jilted…
Can this love transcend tradition? Will Steph ever find her way back to the man who broke all the rules to save the girl he met weeping at the fountain?
This is a re-release of a book first released in 2017. It features an added epilogue, previously exclusive to subscribers to my newsletter. It is the second book in the All He Desires series.