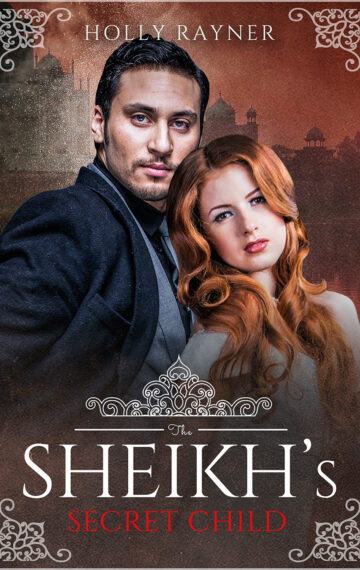 Published:

April 12, 2018
Buy on Amazon.com
Buy on Amazon.co.uk
He's charming, charismatic, and drop-dead gorgeous,
But this sheikh has a secret,
And keeping it might be a step too far…
After a chance meeting with a smoking-hot stranger, globe-trotter Alex O'Hare is delighted to be offered a job as a live-in nanny to a most prestigious family. There's just one catch: that she must keep her new role a secret—and it might just be a matter of life and death.
Zaiman bin Tuleb is a man with an image to uphold. For the sheikh, businessman, and figurehead in the Middle Eastern nation of Al-Jerrain, the existence of his illegitimate child is a scandal waiting to break out, and one that might just tear his family apart.
Alex is delighted to meet the Sheikh's adorable daughter, but soon begins to feel the weight of keeping her existence a secret, as the little girl longs to experience the world beyond the fairy tales she's been raised on. Things only get more complicated as the nanny begins to fall for her employer, and unravel the history that he longs to keep hidden. Will Alex break all the rules and help the little girl see beyond the palace walls? Beyond that, will she break down the walls the Sheikh has built around his heart?
This is a sweet sheikh romance from Amazon Top 100 bestselling author Holly Rayner.