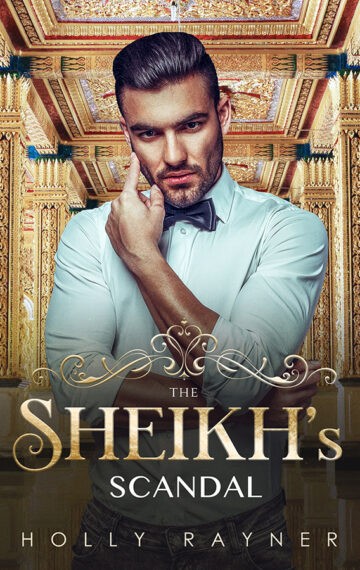 Published:

April 11, 2019
Buy on Amazon.com
Buy on Amazon.co.uk
I never expected that a walk on the beach would change my life forever.
There it was in the sand: a message in a bottle, written twenty years ago by a poor, lonely boy named Ali. As soon as I read it, I had to know more.
Swapping the Miami sun for the sands of Al Jayah, I set off on an adventure; I wanted to find Ali, and see what had become of him in these last twenty years.
But the trail led nowhere. I found nothing.
That is, until I was pulled off my return flight, and bundled into a waiting car, on the orders of none other than the tall, dark, and handsome ruler of Al Jayah, Sheikh Ahmad!
I've discovered the missing piece in a puzzle that could scandalize a nation.
The Sheikh is living a lie.
And you know what else? I think I'm falling for him.
This is a re-issue of a book first released in 2017. It includes an added epilogue, never before featured in the release version. This is the third book in the Sheikh Passions series.