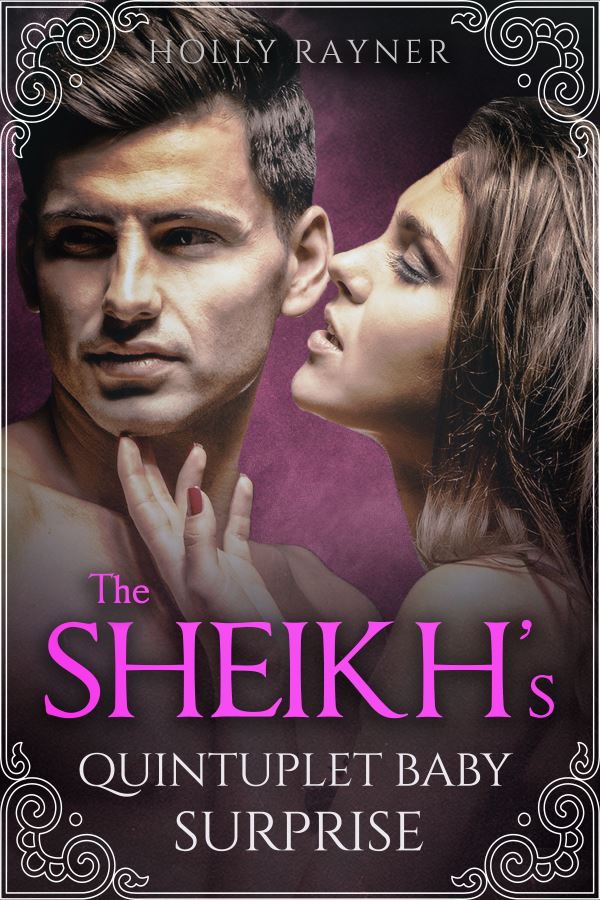 Published:

December 16, 2017
Buy on Amazon.com
Buy on Amazon.co.uk
Having your boss' baby is one thing, but how about five?
Since starting work at his New York art company, Nicole Hawthorne has had to admire her gorgeous, charming boss from afar—until now. Handpicked to accompany Sheikh Kadeen to track down and restore a long-lost piece of artwork, Nicole thinks she knows better than to mix work and pleasure.
Sheikh Kadeen al Zafar bin Khalaf is a lover of the finer things in life; whether they be food, art, or women. He knows true beauty when he sees it, and Nicole Hawthorne is the employee he just can't tear his gaze away from.
With the young art conservator promising herself not to act on her burgeoning attraction for her boss, they travel to the Middle East, and find the painting tucked away in a basement in a desert village. Swept away by the story of Portrait of a Princess—a boundless expression of love and devotion through the ages—Nicole finds it harder and harder to resist her boss, and it's not long before the two of them give in to their desires.
The next morning, however, Nicole is shocked to discover that the Sheikh is engaged to be married to a woman he's never met, and faces going back to work as though nothing happened between them. Little does she know that five precious reminders grow larger inside her every day…
With hearts on the line, can Kadeen step up and be the loving father this fledgling family needs?
Book 4 in the More Than He Bargained For series.