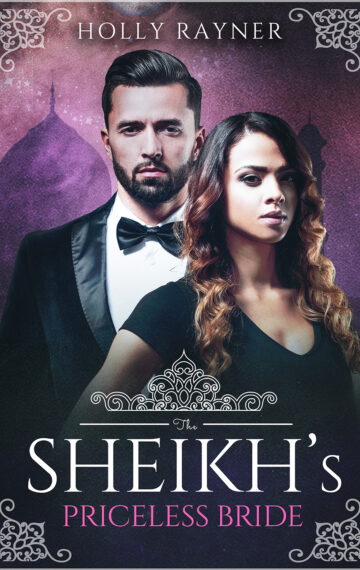 Published:

January 9, 2018
Buy on Amazon.com
Buy on Amazon.co.uk
What's a broken heart in the face of priceless treasure? Sheikh Khizar is on the hunt for the world's greatest diamond, and he'll stop at nothing to get it.
Jacqui Bauer is barely scraping by. A talented baker who's been dealt a bad hand in life, her bills are piling up, and customers are few and far between. Little does she know, her distant uncle left her a priceless gift, if she'd only embark on an adventure to find it.
After months of searching, Khizar concludes that the diamond must be in Jacqui's possession. Determined to make the precious heirloom his own, he engineers a plot: he's going to woo Jacqui, and make her his bride. After all, who can resist a gorgeous sheikh?
As they follow the clues the enigmatic billionaire left them, embarking on an international adventure to retrieve the diamond, the unexpected happens: Khizar begins to fall for Jacqui for real.
Can the Sheikh go through with his deceptive plan now that he understands the stakes? Will Jacqui discover her birthright, and score the man of her dreams?
This is a Sheikh romance novel from best-selling author Holly Rayner. It contains a guaranteed HEA, and a tale of romance that will capture your heart.
The Sheikh's Priceless Bride is the first book in The Sheikh's New Bride series.