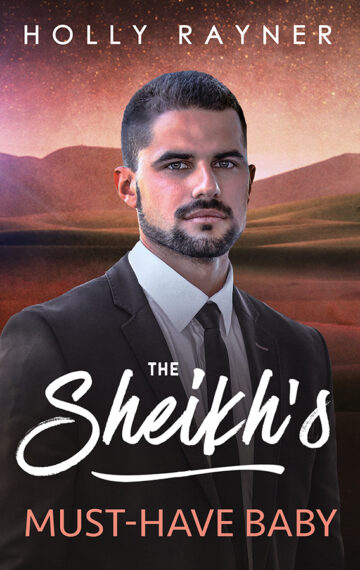 Published:

April 19, 2020
Buy on Amazon.com
Buy on Amazon.co.uk
He needs a baby to inherit the fortune…
She needs a baby before it's too late…
Joanna Perkins loves her jet-setting life as a flight attendant, getting to see the world beyond the small, quiet town in Missouri she hails from.
Though she's always thought she'd have time to settle down and start a family, she's put on a serious timer when she contracts a rare, exotic disease with one big consequence: Joanna is told she has six months of fertility left. She's always wanted her own family, but time is running out!
Sheikh Ahmad Al-Rahal has big ambitions, no bigger than opening his own luxury airline. When his uncle recently passed away, he quite naively assumed the inheritance money would be going to him to cover the start-up costs. But as it turns out, his eccentric uncle has willed his fortune to whichever of his nephews is the first to have a child, as a lesson in the value of family. Ahmad is suddenly plunged into a race with his brothers to see who can conceive—and inherit—first, and Ahmad doesn't even have a girlfriend!
Sneaking onto a private beach in the beautiful country of Al-Yara during a layover, Joanna bumps into a gorgeous and beguiling sheikh, who soon makes her an irresistible proposal: half a million dollars, and the baby she always wanted!
This may not be the family dream that Joanna had, but can she really say no to such a handsome man and such a handsome sum of money, while getting the child she so desperately wants?
And is she ready to accidentally fall in love along the way?
Book 1 in the All He Desires series.