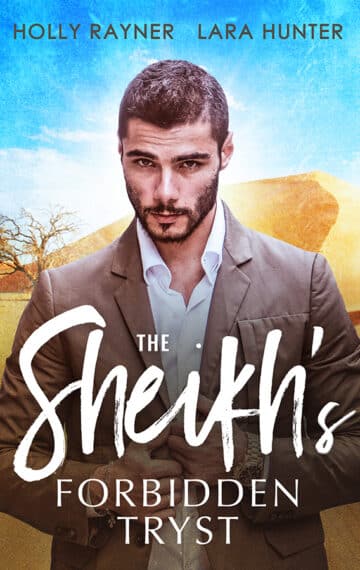 Buy on Amazon.com
Buy on Amazon.co.uk
"He's forbidden. But I want him all to myself…"
When struggling secretary Lucy Morrison receives a promotion at work, she thinks her luck has finally changed for the better. Working under her irresistible new boss, the charming, gorgeous Sheikh Khabib bin Samara, she thinks her biggest problem is going to be focusing on anything but the dark-haired Adonis in the office next door.
Things take a turn, however, with the revelation that her new position comes with some covert responsibilities. Not only do the Sheikh's controlling parents insist that she spy on him, reporting back on every woman the playboy prince sees—they also want her to find him a "suitable" wife!
With tensions between Lucy and her boss reaching fever pitch, she's in a bind. Caught in a web of lies, stuck between her forbidden lover and his overbearing parents, can Lucy resist the man she's already betrayed?
This is the second book in the Princes of the Middle East series. This is a re-issue of a book first released in 2017.