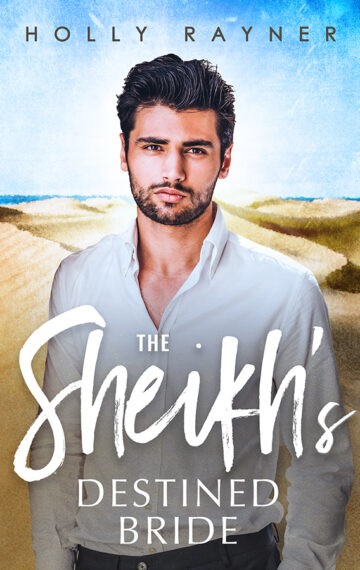 Buy on Amazon.com
Buy on Amazon.co.uk
The Sheikh and the American, meeting in the shadow of gleaming towers.
A prophesy foretold their love,
But is she really destined to be his princess?
Taylor is a New Yorker in need of an escape. Trapped in a legal dispute with a malevolent former employer, she decides to head upstate to an idyllic small town. There, as luck—or fate—would have it, she meets a handsome stranger, the perfect distraction from her current predicament…
Sheikh Suriman has never had time to find his princess. After discovering a prophecy foretold by his late grandmother—once regarded as an oracle within his kingdom—he's at first unconvinced. That is, until he meets a charismatic, intelligent American woman who seems to match it perfectly. But it couldn't be true, could it?
Swept away by the mysterious stranger's charm, it's only after a day of falling for one another that Taylor discovers the truth: he's a prince! And what's more, the very next morning, he asks her to be his bride!
In seeking a frivolous escape from her problems, Taylor finds herself thrust into another dilemma entirely. Is she destined to be Suriman's princess, even as malevolent forces seek to compromise their burgeoning love? Can the two overcome those who seek to part them, or is that not what fate has in store?
This is the first book in the Princes of the Middle East series.