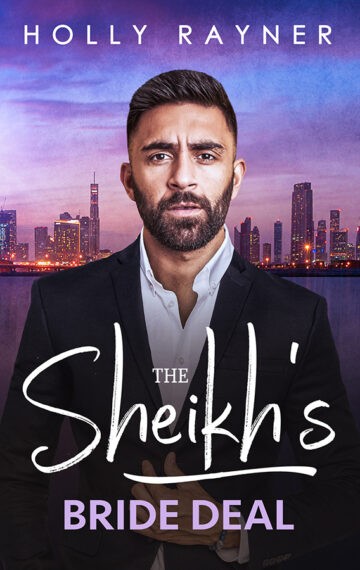 Buy on Amazon.com
Buy on Amazon.co.uk
It's the deal of a lifetime
But she forgot to check the small-print…
Madison Thomas is a force to be reckoned with, and she's not afraid to let everyone know it. She's got her eyes on the prize—the CEO position of her company—and is one big deal away from getting there. After accompanying her boss to the up-and-coming middle eastern city of Kayyem to sign a contract with the ruling family of the city, she's ready to do anything to sign the deal that will make her career. But what she doesn't realize is that traditional Kayyem customs may make things slightly more complicated than they first seemed…
Ibrahim Al-Sharim is a playboy prince with irresistible charm, and bright hopes. Though he's involved in family business matters, he's never been taken as seriously as he'd like, and soon comes to find out that he's to be married off to an American woman for the sake of a securing a real estate deal. Ibrahim has lived a bachelor lifestyle for his entire life, and now he has to play husband?
No sooner has the ink dried than reality sets in: Madison has just unknowingly agreed to marry a member of the Al-Sharim family to seal the deal, and she's expected to stay in the foreign city married to a practical stranger for three months!
Sparks soon fly between them—but both are painfully aware that they are contracted together into little more than a shallow arranged marriage. Will Madison discover there's more to life than chasing titles? Will their tawdry marriage deal turn into something truly beautiful?
This is the third book in the Kayyem Sheikhs series.