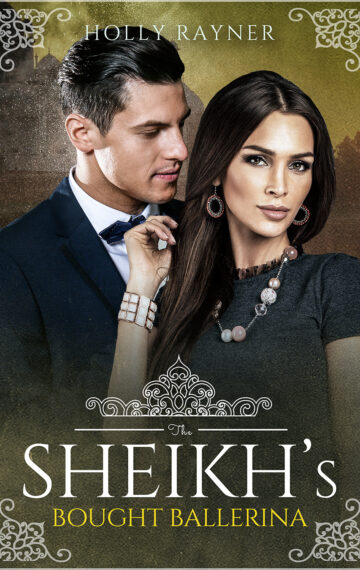 Published:

March 29, 2018
Buy on Amazon.com
Buy on Amazon.co.uk
He's the sheikh who can buy everything – and anyone.
This time, he's got his eye on the most beautiful, talented ballerina of all.
Ophelia Collins is a virtuoso at the top of her game. A talented ballet dancer with beauty to match, she's used to being in demand. Unbeknownst to everyone, however, Ophelia has a secret: having sacrificed any semblance of a personal life to get where she is, aged 24, she's still a virgin.
Salim and Nikolai have been competing since their schooldays. After the rakish Russian claims that with his charms, he could make any woman his, Salim has to think fast to save the enchanting beauty from inevitable heartbreak, and so he does what any billionaire would do: he buys out the ballet company.
Plunged into a world he knows nothing about, Ophelia is the Sheikh's guiding light, and as they travel the world together, it's not long before he begins to regret his wicked wager. He wants to share everything with her, but how much can he reveal after he gambled with her future, all for the sake of a bet?
When a vengeful Nikolai creeps out of the shadows, ready to reveal all and throw their fledgling romance into doubt, Salim knows he'll have to fight to convince Ophelia she's his everything.
This is a sweet sheikh romance from Amazon Top 100 bestselling author Holly Rayner.