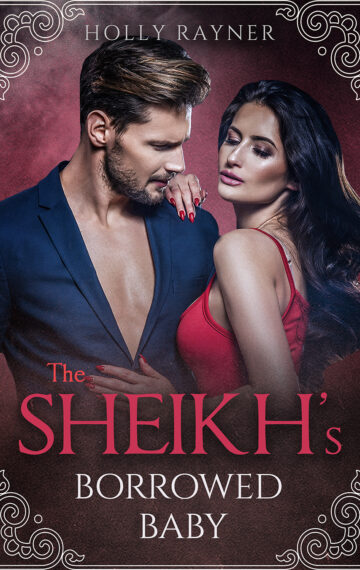 Published:

January 25, 2018
Buy on Amazon.com
Buy on Amazon.co.uk
He needed a baby to close a business deal,
But Sheikh Karim is about to get way more than he bargained for…
Karim Al-Ahsan has a problem; he's caught in a lie, having told an old-fashioned business partner that he's a family man, with a wife and baby of his own. Now with little option other than to find and hire a mother and son to portray his family, Karim searches for the perfect candidates to prove that he's a man of integrity…
Hallie Jameson is a single mom, working double-shifts to make ends meet. When a charismatic stranger saunters into her life, offering her an enormous check for just one evening of her and her son's time, she's powerless to resist. Swept away for a weekend of luxury, and a brief taste of how the other half live, this Philadelphia nurse soon realizes that she doesn't want the fantasy to end.
As Karim falls deeper into his lie—and as Hallie falls ever deeper for her fake husband—it soon becomes clear that neither party will walk away unscathed. Can Karim figure out that this little family isn't just a prop in his spun fiction, but a warm and precious treasure, that'll finally make him whole?
This is a Sheikh romance novel from best-selling author Holly Rayner. It contains a guaranteed HEA, and a tale of romance that will capture your heart.
Book 7 in the More Than He Bargained For series.