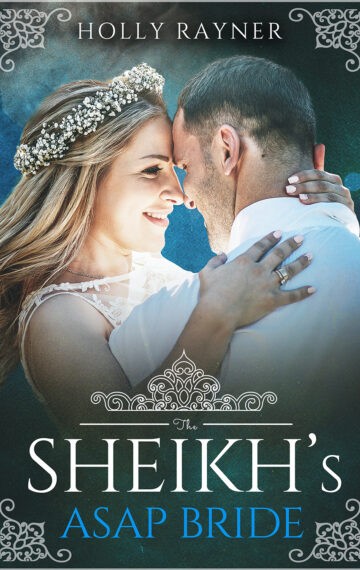 Published:

February 8, 2018
Buy on Amazon.com
Buy on Amazon.co.uk
She's the right bride-to-be, at the worst possible time.
Plunged into a fake engagement, can they find true love?
After a catastrophic media mix-up, regular Houstonian Willow Hart is propelled into extraordinary circumstances. Thrust into the limelight as the "fiancée" of a smoking hot sheikh, she soon finds herself a pawn in a royal game of marriage!
Flashy playboy Sheikh Ibrahim needs a bride-to-be to placate his meddling mother. He thinks he has it all worked out until suddenly, news gets out that he's marrying a girl he's never met! Working to set up his fake marriage ASAP, he finds out her price, and makes her an offer she can't refuse…
With everything planned out to a tee, Ibrahim and Willow are ready to pull of the hoax of a life time, but there's one thing no one planned for: that the gorgeous sheikh and his fake fiancée would fall in love for real. Separated by culture, wealth and status—not to mention one indecent proposal—can they pull together, and walk away as real husband and wife?
This is a sweet sheikh romance from Amazon Top 100 bestselling author Holly Rayner..