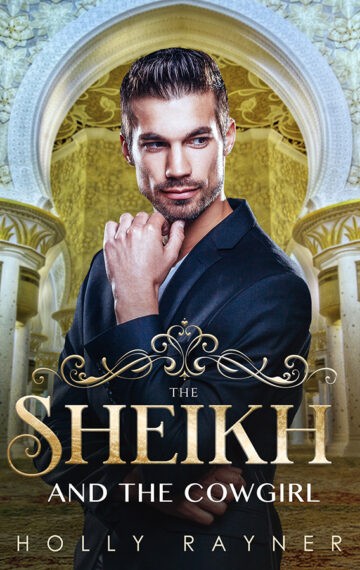 Buy on Amazon.com
Buy on Amazon.co.uk
With seven horses and a cantankerous cat for company, cowgirl Anne-Marie already has enough on her plate; as the sole inheritor of her family's ranch, and all the responsibilities that come with it, she's never had time for love. Until, that is, a tall, dark, and exotically handsome sheikh rides over the horizon, shattering her peaceful existence and ensuring that life on the ranch will never be the same.
Discovering that the Sheikh Kaled's intention is to tear up her beloved ranch and erect an oil rig in its place, Anne-Marie comes up with a counter offer: stay two weeks with her on the ranch and if he doesn't fall in love with the rancher lifestyle, it's all his. Will the oilman ever learn the true value of her land?
As proud cowgirl and irresistible sheikh get closer, however, Anne-Marie realizes that there's more than just her home on the line. As amorous tensions turn into close encounters, she knows she may soon have to choose: go with the ranch, or go with her heart?
This is a re-issue of a book first released in 2017. It features a new epilogue, previously available only to subscribers. This is the fourth book in the Sheikh Passions series.