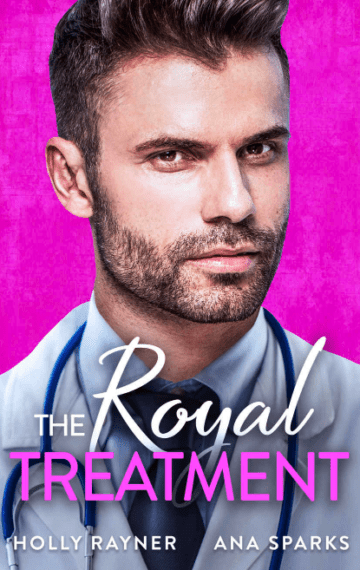 Published:

December 16, 2019
Buy on Amazon.com
Buy on Amazon.co.uk
He's cocky and alluring. Infuriating, and irresistible.
Arrogant, gorgeous. A doctor, and a secret prince.
She's besotted, and he's got the cure…
Rose is a nurse running from a painful past, and tortured memories. Hoping to open a new frontier in her life, she volunteers to work for an aid organization in Al-Rasmah, a country torn up by civil war. She certainly didn't go looking for love, but the drop-dead gorgeous new doctor might be just the therapy she needs…
Vincenzo is the cocky new arrival, as infuriating as he is handsome. Surprised when his skills appear to match his ego, Rose allows herself to get closer to the mysterious new doctor. Little does she know that in doing so, she's putting herself in grave danger…
Dr. Vincenzo Marino isn't like any other doctor; he's running too. Rose soon discovers he's a long-lost Mediterranean prince! A man escaping from a life that was planned out for him before he was even born, and someone wanted by dark forces!
Can the tantalizing doctor give Rose the healing she needs?
This is the fourth book in the Ravishing Royals series.