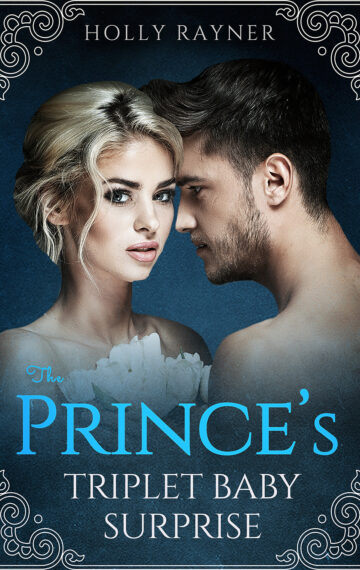 Published:

February 21, 2018
Buy on Amazon.com
Buy on Amazon.co.uk
One royal birth is a national event. Two royal births are a sensation. Three are a little more than anyone bargained for!
As a paparazzo journalist Lisa Garcia is used to meddling in other people's business, so her plot to get closer to the handsome and alluring Prince Francesco of Aluzzi seems almost too easy. Tasked with snapping pictures of him and his infamously difficult fiancée, Princess Rose, her plan goes off without a hitch, but when she witnesses the Princess storm off after a bitter row, Lisa is quickly thrust into a royal drama!
Mistaking her for a bystander, the honest Prince tells her everything: the marriage is a sham, and he wants more from a partner than a mere royal title. Beguiled by this charming prince, Lisa knows she can't betray him so easily, and the Prince and relative pauper strike up an unlikely, but passionate relationship.
When Francesco discovers that his new lover isn't who she says she is, however, Lisa finds herself cast out of the Prince's life, and what's more, she soon discovers she's pregnant, with royal-blooded triplets!
Can Lisa fight to regain her former lover's trust, and create the beautiful family their three babies will need?
This is a royal romance novel from best-selling author Holly Rayner. It contains a guaranteed HEA, and a tale of romance that will capture your heart.
Book 8 in the More Than He Bargained For series.