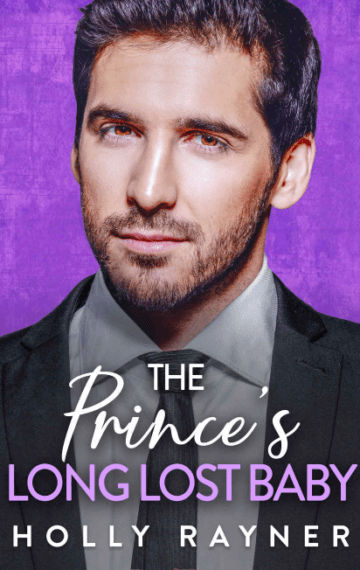 Published:

January 16, 2020
Buy on Amazon.com
Buy on Amazon.co.uk
He's the Prince whose baby was stolen from him
She's a single mom, unaware of her son's royal blood…
Are they destined to be the perfect family?
Matteo Endrizzi is a playboy prince in full rebellion. That is, until he's called back to the palace by tragic news – his father, the King, is dying. One shocking deathbed confession later, and he learns the scandalous truth: he's father to a secret child, he knew nothing about…
With the child's very existence threatening a dynasty-ending scandal, he learns the baby was secreted away, given away for adoption, with all traces of his true parentage erased. Now, it's up to Matteo to find the boy.
Ashley Bedford is a normal Virginia woman, juggling raising her adoptive son and building her own business.
A chance encounter with a smoldering-hot stranger awakens feelings she's suppressed for years – but it's about to get a whole lot more complicated, as the stranger brings a revelation that will change her life forever: her son is a royal, and his father is here to claim him. Immediately, Ashley knows she must keep her growing feelings for the newly crowned King Matteo out of it, but it's easier said than done, when the gorgeous king is threatening to tear her own family apart…
Can the two parents from two very different worlds – and their adorable child – find a way to make it work?
This is the fifth book in the Ravishing Royals series.