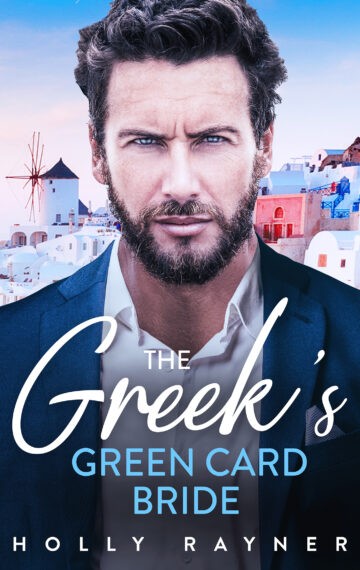 Published:

August 9, 2020
Buy on Amazon.com
Buy on Amazon.co.uk
"It was supposed to be simple: a green-card marriage.
Quid pro quo. A business arrangement. We each get what we want, right?
The thing is, we both have secrets,
Could the happiest day of our lives be our undoing?"
Eva Sharpe is a waitress with a dark past. A one-time business owner from New York, a menacing encounter with the city's seedy underbelly forced her to flee her home and begin all over again.
So when Dimitris Atheos – Greek-god-turned-billionaire, and one of Europe's most eligible men – arrives in her life, Eva's carefully constructed existence is shaken to the core.
After one magical night together, Dimitris realizes that the two may be able to solve each other's problems. He proposes a deal: a fake marriage, earning him a green card, and her a payment so generous it would free her from debt and give her a truly fresh start.
Eva agrees immediately, but it's not long before their plans go awry. Had Dimitris done his due diligence, he would have learned that "Eva Sharpe" isn't her real name at all…
Now, he faces the deal of his career falling through, and the FBI are knocking at the door! As one disaster after another unfolds, will Dimitris lose the thing that proves most valuable of all?