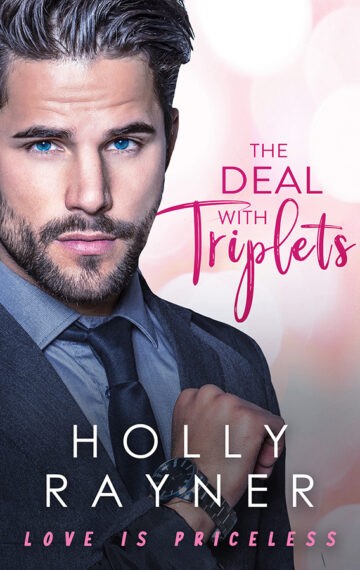 Buy on Amazon.com
Buy on Amazon.co.uk
We agreed to keep things professional,
Then, he asked me to give him a baby,
Now, I'm giving him three!
Work addict Zoe is at the top of her game, but she can't help but feel as if something is missing. She was raised being told she could "have it all, but at 29 she has the career, and little else. She wants something deeper, but how is she ever going to find that when she never gets out of the office before 8 p.m.?
Enter Lucas, the deliciously handsome Belgian chocolate billionaire, consummate workaholic, and architect of her company's takeover. He's cultured, handsome, enigmatic, and making her work life a nightmare.
After one misjudged night in which she spilled all of her inner desires and slept with him, Zoe's new boss comes at her with an intriguing – but strictly business – offer: how would she feel about becoming parents together?
Lines soon blur as the two embark on their baby deal, and Zoe will discover that she doesn't want to simply co-parent; she wants him in her whole life.
But the biggest twist is yet to come! Rather than the one baby their deal demanded, Zoe is expecting triplets!
The question is, how will Lucas feel about tripling his investment?
This is the third book in the Love Is Priceless series