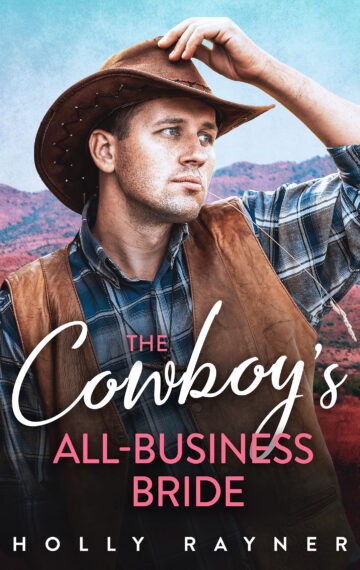 Buy on Amazon.com
Buy on Amazon.co.uk
They say you shouldn't mix business and pleasure,
But this billionaire cowboy needs an all-business bride…
It's fake alright…
So why does it feel so real?
Kane Clayton isn't just another billionaire CEO; he's a rodeo-loving, Stetson-wearing cowboy, who embodies all the characteristics of a proper southern gentleman. Having to step up to run the family oil business after his father's death, business has become the sole driver in Kane's life. An obsession, even. And he's determined to seal an oil-drilling deal in the Middle Eastern micronation of Sharrain, by any means necessary.
Just his luck, when interviewing for the new advertisement face of his company, he meets an actress of Sharraini heritage! He soon comes up with a plan: he'll offer her a cool million dollars to marry him, and then how can the Sharraini government continue to refuse his business, when his own wife is a citizen?
Leyla Al-Adain is an Austin-raised actress, born in the mysterious tiny nation of Sharrain. She knows very little of her past—always kept secret by her mother, who passed away a few months ago. When Leyla meets Kane, he offers her the deal of a lifetime; not only the money to make her dreams a reality, but also the opportunity to travel to her homeland and find out more about her heritage. It seems to be a proposal she can't turn down.
The catch? Portray a role, that of the happy wife. She has to live a lie, in a fake marriage to a man she can't deny her real attraction towards and feelings for, even as they get increasingly harder to hide.
Can they spin their marital fiction long enough for Kane to get the deal he's bet everything upon? Can they salvage something true from something that began so false? Because of course, this is a business relationship. An acting job. Unless of course… he feels it too?
This is the fifth book in the Billionaire Cowboys series.