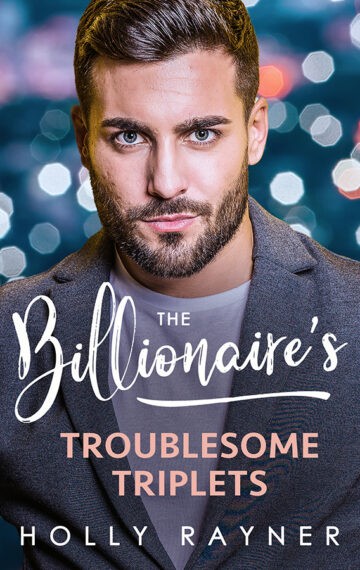 Buy on Amazon.com
Buy on Amazon.co.uk
"My company invented the world's first male contraceptive pill,
But now I discover that it may not be 100% effective.
And the woman I spent the night with? 100% pregnant!"
Lucas Gainsborough has a lot to be happy about; as the billionaire CEO of a pharmaceutical company, he's confident his new male contraceptive pill will change the world. And what better way to celebrate than with the gorgeous American woman he meets by chance?
On a dream getaway to Rome, Elise Johnson can't believe her luck when a chivalrous and temptingly handsome stranger recovers her bag from a pickpocket. At first it seems as though one beautiful, romantic night together is all fate has in store for them—but in this case, one night is all it takes.
Elise has barely gotten home when she discovers that Lucas's so-called wonder-drug may not be as effective as he claimed. She's pregnant, and Lucas is the father!
With his company's reputation at stake, Lucas faces a stark choice: cover up the pregnancy before it can become a scandal, or stand by the woman with whom he shared that fateful night in Rome.
But the biggest surprise is yet to come. There's not just one baby, but three!
The Billionaire's Troublesome Triplets is the first book in the Babies and Billions series by Holly Rayner.