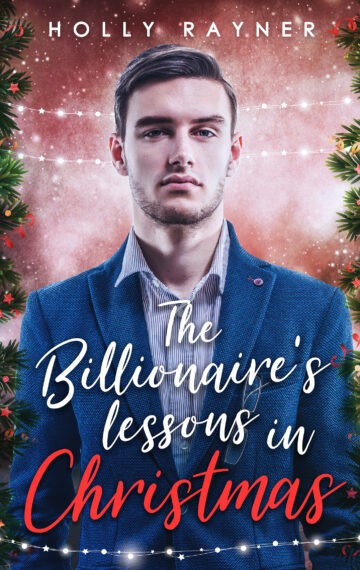 Published:

November 20, 2019
Buy on Amazon.com
Buy on Amazon.co.uk
Snow is falling, the decorations shine brightly, mistletoe hangs from every ceiling, and this gorgeous billionaire is going to learn all about the true meaning of Christmas…
For the Christmas-loving environmentalist Annabelle Williams there's no-one in this world she hates more than Chase Frost, the oil-rich billionaire and frustratingly handsome Scrooge. After witnessing his oil drilling turn her beloved hometown upside-down for too long, Annabelle hatches a plan to sneak into his inner circle, and humiliate him in front of some prized investors, hopefully stalling any new drills. When her plot goes wrong, however, she's soon to find herself getting closer to her supposed nemesis than she'd ever anticipated…
Chase has always despised Christmas, and this Christmas is no exception. For him, the holiday season is little more than a distraction from his true calling: adding hefty zeroes to the end of his bank balance. But there's something about the beguiling, fiery enchantress who bluffs her way into his life that he can't ignore, especially when she professes to be the one to make him see the error of his ways.
This Christmas, Annabelle will discover that beneath Chase Frost's icy exterior beats a warm heart, and a soul that yearns for more. With a lot of Christmas cheer, and a little bit of Christmas magic, can they banish the demons that haunt Chase's past, and find an enduring love that will complete them both?
This book is a second edition re-issue, first released in 2016. It features an extended epilogue, previously available exclusively on my website. It is the third book in the Love at Christmas series.