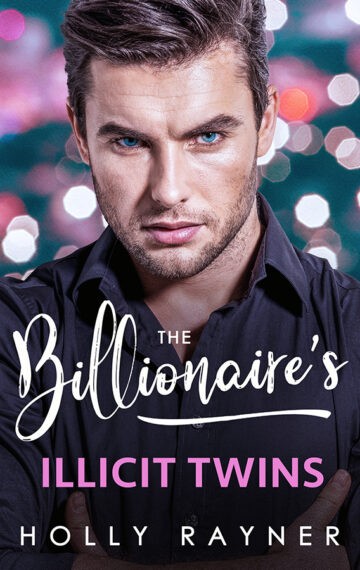 Published:

August 12, 2020
Buy on Amazon.com
Buy on Amazon.co.uk
Having a baby with my courtroom enemy was never a part of the plan.
But twins? Double the trouble!
Bella Mayfair knows what she wants in life, and nothing is going to sway her from her course. Having gone from humble beginnings to becoming a rising star at her law firm, her whole life is her work. She doesn't have time for a family! At least, not yet…
The one thing she didn't plan for? An illicit night of passion with the brilliant and mercurial billionaire Ethan Parker, the very man she's warring with in court! Mindful that a relationship between them could be the making of a scandal, the two resolve to go their separate ways. But fate has other things in store; a fact Bella realizes when she discovers she is pregnant with his child!
Under pressure to find an heir of his own, Ethan makes a salacious proposal, offering to buy sole custody of the baby for the life-changing sum of $10 million. Torn between the desperate need for financial safety and the heart-breaking idea of giving up her child to never see them or their father again, Bella is rocked by yet another revelation: it's not just one baby—it's twins!
As she and Ethan fall deeper and deeper for one another, Bella wrestles with the biggest question of all: does she choose the career she's always strived for, or does she follow a new dream—the prospect of having the family she never knew she wanted, until now?
This is the fourth book in the Babies and Billions series.