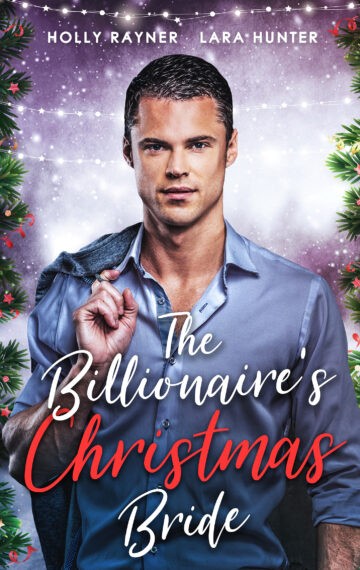 Published:

December 9, 2019
Buy on Amazon.com
Buy on Amazon.co.uk
Curl up by a roaring fire and enjoy this sweet Christmas tale, perfect for you, if you'll just give love a chance…
Christmas is almost here, and some twelve years after sharing a stolen kiss, Grace Long is shocked to see 'the one that got away' Michael Johnson once again: seeing that he's an irresistibly handsome billionaire is one thing, but an irresistibly handsome billionaire engaged to be married? Grace has surely missed her chance…
So when Grace discovers that the wedding is little more than a sham – an arrangement to satisfy a condition of Michael's adoptive father's will – and that Michael's fiancée has dropped out at the last minute, Grace can hardly believe what the desperate billionaire suggests next: that they get married instead, and what's more, he'll pay big!
Reunited by fate, and touched by a little magic, Michael is going to find out there's more to life than wealth, and Grace is going to discover that Christmas truly is a magical time of year; is she going to get what she's always, always wanted? Who will be Michael Johnson's true Christmas bride?
This is a re-issue; The Billionaire's Christmas Bride was first released in 2016 and the fourth book in the Love at Christmas series.