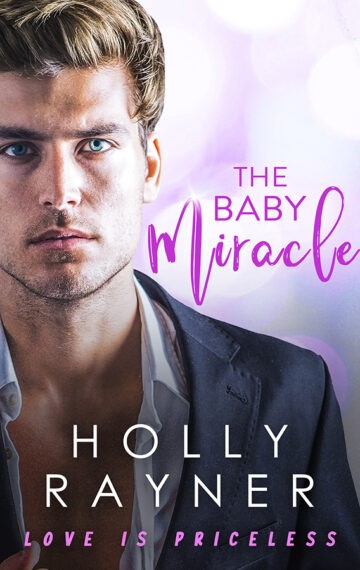 Buy on Amazon.com
Buy on Amazon.co.uk
He's got every gift you can imagine, aside from one: he can't have children.
Well, has she got a surprise for him!
Kendall Wrightwood is a journalist whose life is in a rut. Stuck writing fluff pieces, she's yearning for the chance to get her hands on a big story. That is, until Chase Harker comes to town.
He's the golden opportunity that just dropped into her lap; a billionaire ex-model who retreated from the spotlight in mysterious circumstances, Chase is a man everyone wants a piece of, and Kendall is determined to get hers!
There's something more, though. Feeling a connection like she's never felt before, Kendall thinks that perhaps it's worth pursuing the personal over the professional. The two have a whirlwind night together, and as she wakes up alone the next morning, Kendall has to face the fact that she slept with the man she should have been interviewing!
Three months later, and her billionaire lover — and prospective scoop — has long gone, but Kendall is stunned to realize she's pregnant, and the baby can only be his!
There's just one problem: Chase is infertile. At least, that's what he thought. The gorgeous billionaire is about to receive a baby miracle…