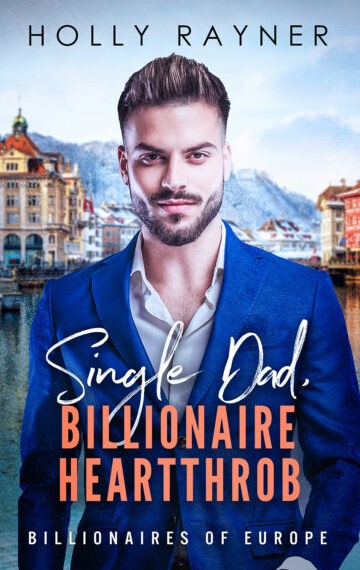 Published:

March 14, 2019
Buy on Amazon.com
Buy on Amazon.co.uk
"He's a drop-dead-gorgeous billionaire and I'm a single mom just trying to make ends meet. We could never make it work… or could we?"
Tia Birchfield had big ambitions, but life kind got in the way. Now she's a taxi driver, working hard to do the best by the number one man in her life – her ten-year-old son, Ryan.
When she takes an old friend up on the offer of a free vacation, Tia's worried about fitting in at a five-star resort in Switzerland. The last thing she expects is to end up eating dinner with a billionaire!
In her panic, she lets gorgeous, filthy rich Maxim make his own assumptions about her, and soon ends up trapped in a web of lies, with a fake back story to boot!
As the weekend snowballs, so too does the barely restrained romance between Tia and the smoldering hot single dad. As their children, two kids from different worlds, strike up a beautiful friendship, Tia has to wonder to herself: could it really work between her, the blue-collar gal, and the billionaire?
Soon enough it's time to head home, and Tia cuts herself off rather than risk her ruse being discovered. Little does she know, the truth is going to come out in the most unexpected way!
Can these two small families unite, and become a beautiful new one?
This is the ninth book in the Billionaires of Europe series.