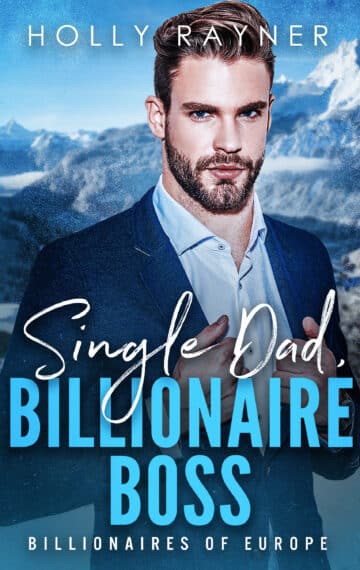 Buy on Amazon.com
Buy on Amazon.co.uk
Stuck with a blistering hot, filthy rich, and thankfully single billionaire? It's the vacation of a lifetime alright…
Sometimes, the worst of circumstances can lead to the best of times. Harper Kelly has just been fired from her dream job, but rather than wallow in her misery, she's taking the opportunity to cross some items off of her bucket list. Forget job hunting, she's going skiing in the Alps!
It's not long, however, before her dream vacation is marred by a fraught encounter with a ridiculously handsome guest. Cue a freak avalanche, and the two are snowed in together, along with his adorable son. What's more, Harper soon discovers the irresistible vacationer is none other than Jason Raynes, the notoriously reclusive billionaire!
With a luxury hotel to themselves, it's not long before Harper begins to thaw the frosty single dad's heart, and break down the walls that seek to keep her out. And when Jason unexpectedly makes her a job offer she can't refuse – as a tutor to his beloved son – Harper doesn't know how to feel; is this his way of keeping her around, while keeping her at arm's length? For every step he takes toward her, he pulls two steps back. Could it really be true that to be so close to him is to live in danger?
After an eerie encounter on the historic streets of Dublin, Harper begins to wonder if her new lover's past is coming back to haunt them. Can she get him to open up to her before he pushes her away? Or before malevolent forces catch up with them both?
This is the second book of Holly Rayner's Billionaires of Europe sweet romance series.