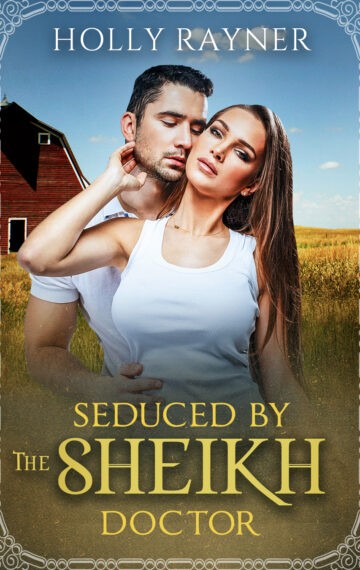 Buy on Amazon.com
Buy on Amazon.co.uk
A smoking hot doctor and a small town gal,
He's a sheikh, she's a waitress.
And luckily for her, this doctor makes house calls…
Paige Rankin wants more. A lifetime resident of the sleepy town of Stockton, Washington, she has a bright young son, a loving family, and a stable job. But she's missing one thing: a man to keep her warm at night.
So when Kehlan, a jaw-droppingly handsome doctor sets foot in town, and immediately gets Paige's pulse racing, something's gotta give! After a dramatic first-meeting, Paige can't deny this hunky doc is just the medicine for her, and what's more, she soon discovers he's not just any doctor, but a prince of a Middle Eastern dynasty…
But it soon becomes clear that Kehlan has a lot more on his mind than the gentle goings-by in Stockton. Caught between age-old traditions, princely responsibilities, and hereditary expectations, Kehlan is fighting a hidden battle, and when he disappears seemingly without trace, Paige worries she's lost him for good. No-one ever said dating a sheikh would be easy!
Will the besotted small town gal, gallant doctor, and adorable son get a chance to become the beautiful family of Paige's dreams? Will this romance flourish, or flatline?
This is a sweet small town sheikh romance from Amazon top 100 bestselling author Holly Rayner. It also contains the first part of a previous book in this series, The Sheikh's Small Town Baby.
Seduced By The Sheikh Doctor is the second book in the Small Town Sheikhs series.