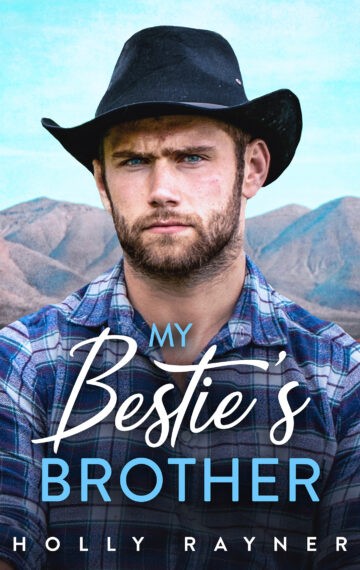 Published:

March 26, 2020
Buy on Amazon.com
Buy on Amazon.co.uk
He's utterly irresistible, filthy rich, and completely forbidden;
The estranged brother of my best friend and business partner.
He could make my every wildest dream a reality,
Or I could lose it all…
Chrissy is bright, optimistic, and an entrepreneur through-and-through. Though she's so far been met with countless rejections for her ideas, she's never been one to give up. And when the opportunity arises to pursue starting her dream business with her best friend, she jumps at the chance…
But there's one big, fat problem: they need a big money backer, and quick, to make this dream a reality.
Brock Parsons seemingly has it all: he's a heartbreakingly handsome bachelor, the CEO of a wildly successful investment company, and the owner of a ranch mansion in Austin's most expensive neighbourhood. But on the inside, Brock is missing the most important thing in the world: the love of his family.
Kicked out of his house at the age of sixteen as a delinquent tearaway, Brock has been searching for ways to make amends with his parents and little sister for the past fifteen years, without any success.
Just Chrissy's luck, she meets a gorgeous billionaire cowboy – Brock – who sweeps her off her feet, and even offers to invest in her business, too! But when she discovers he's the estranged brother of her best friend, she's faced with some heart-wrenching decisions, and even bigger secrets to keep.
Can Chrissy re-unite a broken family, and make the billionaire cowboy hers? Or has she bitten off way more than she can chew, putting herself at risk of losing it all—the business, the best friend, and the man of her dreams?
This is the fourth book in the Billionaire Cowboys series.