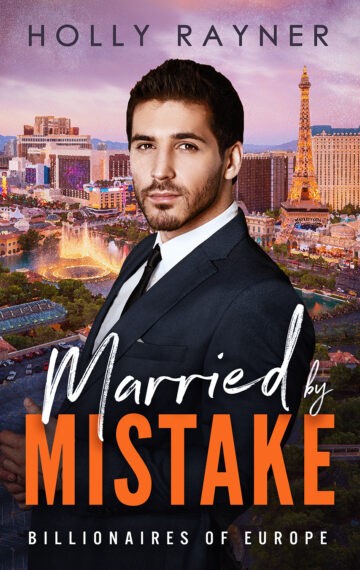 Published:

January 7, 2019
Buy on Amazon.com
Buy on Amazon.co.uk
She went to Vegas as a bridesmaid,
But she's somehow become a bride!
Betrothed to a billionaire, married by mistake,
Has she accidentally found the perfect husband?
It's Dani's first trip to Las Vegas and she fully intends to make the most of it. Landed, set, and ready to paint the town red for her college friend's bachelorette party, she doesn't yet know it's a weekend that'll change her life…
They hit the tables, and Dani gets on a lucky streak, with no gamble more fortunate than being seated across from the eye-grabbing, red-hot Portuguese man betting big; they form an instant connection, and just as quickly as they fall for one another, they fall out! Love him or loathe him, Dani finds she can't get the frustratingly gorgeous Mediterranean billionaire off her mind.
A day later, having the time of her life with her best friends in the world, Dani's sure she's seen the last of her handsome tormentor—until the next morning when they wake up handcuffed together, and apparently married, with no idea how they got there!
As Dani and Luciano fight to annul their accidental marriage – encountering more than a few inopportune hurdles along the way – and slowly unravel the mysteries of that lost night, Dani begins to wish their mistaken marriage doesn't have to come to an end at all. Out of a tawdry – and accidental – Vegas marriage, can they salvage something beautiful and true? Has Dani hit the jackpot with the man of her dreams after all?

This is the seventh book in the Billionaires of Europe series.