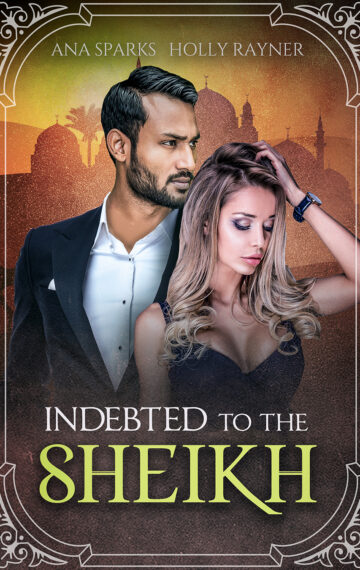 Published:

September 6, 2018
Buy on Amazon.com
Buy on Amazon.co.uk
An indecent proposal for a cherished heirloom,
A favor for a favor,
One night with him, to do whatever he asks…
What else can you give a prince who has everything?
Roving reporter Cassie Renault has bitten off more than she can chew. Summoned to Paris to settle her estranged father's estate, she first meets a mysterious, gorgeous stranger. The two have a stolen, romantic night together, only for her to learn that he's a longtime business rival of her father's, and what's more, he's seizing her inheritance from under her!
It turns out Cassie's father was in debt to the charming, but vengeful stranger, and she won't even get to keep the one thing she really wanted, a treasured childhood book…
After a lewd suggestion by her gorgeous creditor's business partner, Cassie comes up with a salacious plan: a trade, of sorts. Her body, for the book. It's only after he agrees that she learns her soon-to-be lover is in fact a Middle Eastern prince!
Sucked into her own exotic romance, Cassie soon finds herself in stormy waters. Will the Sheikh expect her to fulfil the deal, or will their fledgling romance take off, even as maniacal billionaires, jealous suitors, and bitter business partners seek to keep them apart?
This is the fifth book in Holly Rayner and Ana Sparks' You Can't Turn Down a Sheikh series