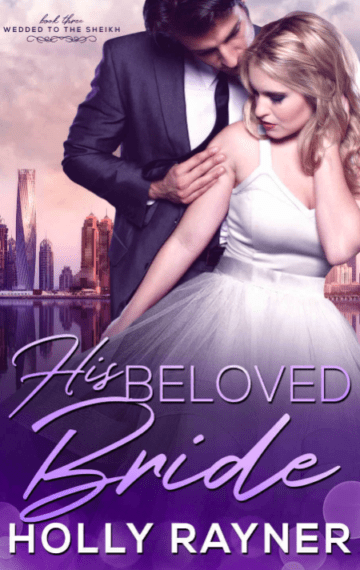 Published:

November 15, 2018
Buy on Amazon.com
Buy on Amazon.co.uk
It all seemed so idyllic. Not everyone gets to fulfil their childhood dream of marrying a Prince, but of course, to live the best of times, you have to endure the worst…
With their wedding ceremony finally approaching, Alyssa and Ali's fairytale romance threatens to hit the rocks. Struck by disagreement on the ceremony, she begins to wonder whether everything is too good to be true, and whether she's cut out for a life of royalty.
After a perilous flight, and a shocking crash landing, they're forced to come together when their plane is stricken on a remote, and beautifully exotic island! The future royal husband and wife may be out of their comfort zones, but can they come together to survive and thrive? Will they make it to see their wedding day?

This is the third book in Holly Rayner's Wedded to the Sheikh series.