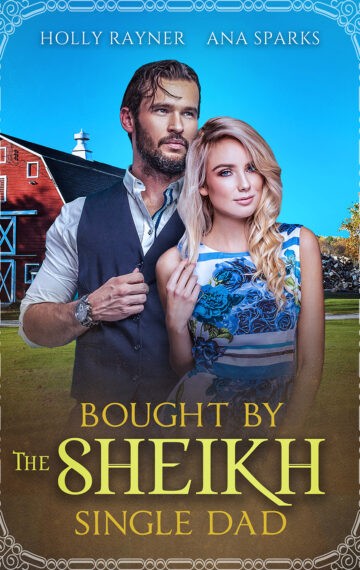 Buy on Amazon.com
Buy on Amazon.co.uk
A single dad searching for the perfect birthday gift,
A former singing sensation, currently waiting tables.
He's going to buy her for one night only,
And she's going to find a love that'll last forever…
Shannon O'Neill needs a ticket back to the big time—and she might just have found it. A country pop singer who's had her fifteen minutes of fame, everything changes with the arrival of an irresistible offer: a private gig, in a far-flung land.
The only problem? The mysterious client thinks she's still a chart-topper with the ability to fill a stadium. If she's going to play at his palace, she's going to have to convince him she's still at the top of her game, and not a small-town girl who still eats dinner with her parents…
Umar isn't just a sheikh—he's a single dad who takes birthdays seriously. And what does a billionaire buy his only daughter? Why, a private concert with her favorite singer of course! It's not long before Umar begins to fall for the country girl with starry-eyed dreams—but with a past that's full of pain, will he ever feel safe to open his heart to her?
As her lie spirals out of control, Shannon falls head-over-heels for her gorgeous host. It's only a matter of time before the Sheikh discovers the truth, and when it happens, it's going to hurt.
Shannon's going to discover that some things are more important than an adoring public—and that love feels sweetest when it comes from those who love you for who you really are.
Bought By The Sheikh Single Dad is the fourth book in the Small Town Sheikhs series.