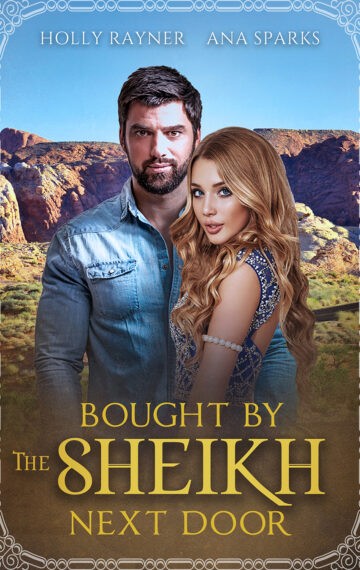 Buy on Amazon.com
Buy on Amazon.co.uk
The Sheikh thought he could buy anything and anyone
At least, that's until he met her…
Kelsie Mack is a country girl through and through. A veterinarian with a sheep farm to boot, the work never stops in her beloved town of Rancho Cordero, Nevada, but she wouldn't change it for the world. Little does Kelsie know, there's trouble on the horizon, and it's speeding towards her in a gleaming white sports car…
When the gorgeous Sheikh Masoud Al-Saffar moves in next door, Kelsie can't get enough of the charming, cultured, and well-traveled prince who's only a door knock away. But her new neighbor has a secret, and its revelation will shake the small town to its foundations.
Masoud isn't just in Rancho Cordero to take a break from his hectic city life; he's intending to raze the cozy town and plant a precious metal mine in its place! Ruthless to a fault, he'll either buy them out, or force them out via other means, and for now there's only one thing stopping him: the All-American cutie next door!
As the mercury rises under the baking Nevada sun, Kelsie hopes to melt this sheikh's icy heart, and show him that profits are fleeting, but love is forever.
This is a sweet small town sheikh romance from Holly Rayner and Ana Sparks.
Bought By The Sheikh Next Door is the third book in the Small Town Sheikhs series.