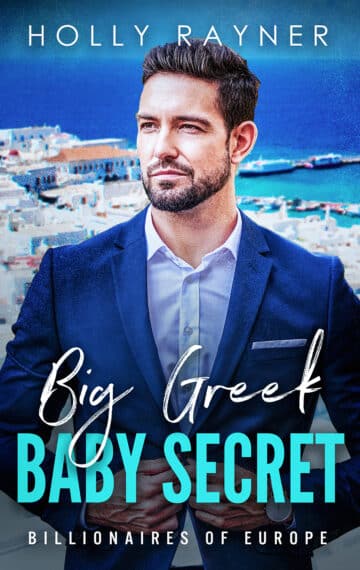 Published:

August 9, 2018
Buy on Amazon.com
Buy on Amazon.co.uk
Three unforgettable days,
Two lovers, 5000 miles apart,
One big baby secret…
Maxine White is stuck in a rut, with lofty aspirations, and yet no idea of how to pursue them. Presented with the opportunity to fly from chilly Wisconsin to sun-scorched Greece, she gladly seizes it. But when her work conference there is canceled at the last minute, she's left with three days to fill, and that's when she meets him…
Dimitri is a Greek Adonis, straight from the cover of her romantic beach read of choice. He's charming, alluring, and above all else, mysterious. Indeed, she soon gets the funny feeling there's something he's not telling her…
Throwing caution to the wind, Maxine falls head-over-heels for him, but soon faces the fact that it was a mere three-day romance; a brief a holiday fling. Returning to dusky Wisconsin, It's only three months later that she realizes he's has left her with a life-changing discovery—she's pregnant, and she doesn't even know the father's full name!
As she sets out to discover her holiday lover's true identity – and inform him about their baby secret – Maxine uncovers a tale of wild romance, noble heritage, and a lonely billionaire in desperate need of a woman to love, and a family all of his own…
This is the third book in Holly Rayner's Billionaires of Europe series.