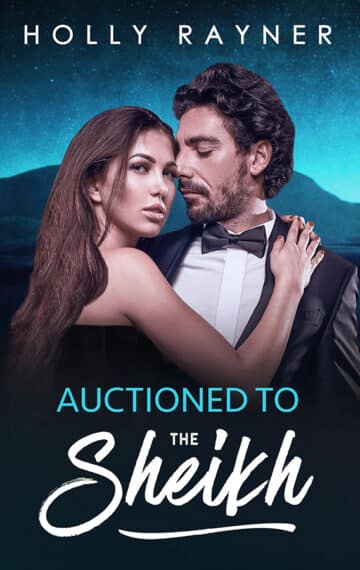 Buy on Amazon.com
Buy on Amazon.co.uk
"I've been bought by a Sheikh, but he may be the only one who can save me…"
Forced by her over-zealous workmates into participating in her office's charity auction, the ordinarily reserved Emily Michaels is soon to be offered to the room for the highest bidder. The winning bid will buy her for one night, in a date wherever and whenever they like.
Battled over in a bidding war between her very unappealing and slimy boss, and a mysterious Middle-Eastern man, Emily is delighted when the devilishly handsome mystery man wins, and after following him to the roof to find a helicopter waiting to take them away, Emily knows he's no ordinary date…
Swept away by the gorgeous and beguiling Sheikh of Al-Dirhan, Emily soon finds herself being played in a sinister game of power. What will the Sheikh do when he finds out that the woman he bought, and the brand-new object of his desires, isn't the straight-laced, innocent office-worker she seemed to be?
This is a re-release of a book first released in 2016. It features an added epilogue, previously available exclusively to newsletter subscribers. This is the fifth book in the All He Desires series.